City of Austin
---
FOR IMMEDIATE RELEASE

Release Date:
Apr. 12, 2017
Contact: Contact: Public Information Office     512-974-5017    Email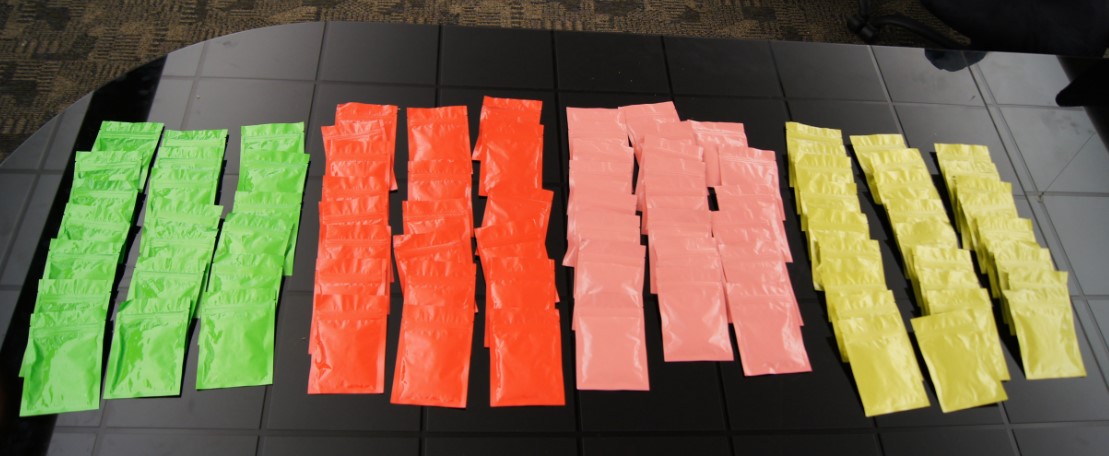 On Tuesday, April 11, 2017, APD Organized Crime Units: Narcotics Conspiracy and Street Narcotics combined efforts with Austin DEA on an investigation into the distribution of K2. Surveillance was conducted on a suspected apartment located at 1137 Gunter St. Residents inside of the apartment were suspected of distributing K2. The residents suspected of distributing K2 were identified as:
Rojelio Amaro Jr., Hispanic male, 24 years of age
Augustine Amaro, Hispanic male, 21 years of age
Both subjects are currently out on bond for 1st Degree Felony Possession of a Controlled Substance with Intent to Distribute K2. A search warrant was obtained for the apartment and was executed at approximately 1p.m. on Tuesday, April 11, 2017. Rojelio Amaro was located inside the apartment and confessed to having K2 inside. Eightyseven bags of suspected K2 were seized. This case is being presented to the U.S. Attorney's Office for federal prosecution pending the lab results of the suspected K2. This seizure equates to 2600 doses.